Church looks a little different right now.
Here's how you can stay connected:
A place for your family to belong
From kids to teens & adults of all ages, you and your loved ones can find hope and community with
First Baptist Church of Alexandria. No matter where you are in your faith, you'll find people just like you to connect with as you grow.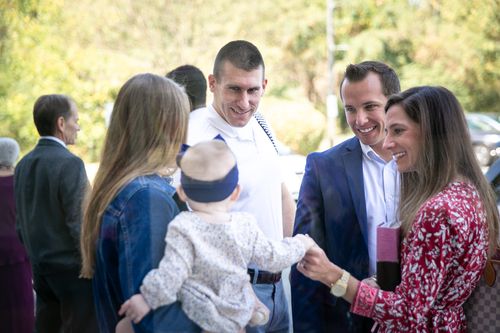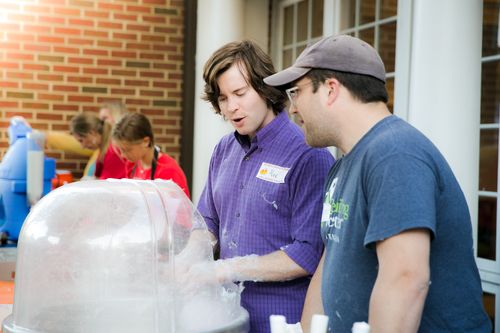 "This church is very welcoming for newcomers, especially families with children. "
"Friendly church with plenty of opportunities to grow in your knowledge of Christ! "
"Welcoming, excellent programming for your stage in life, and great Christian fellowship and love. "
We are excited to be back together in person!
Online and in-person options are listed below.
Pre-registration is required for children. Find out more about Kids' Connection!
Masks are required if you have not been fully vaccinated.
Masks are required for all entering the Children's Area.
Watch services on-demand on Facebook immediately after the service.
Watch previously recorded services anytime on the Media Page.
An Update from Pastor Don Davidson:

I have some exciting news!
Following the release of new guidelines from the CDC, the Governor of Virginia, and the City of Alexandria, our church is taking immediate steps toward an eventual return to pre-pandemic normalcy.

Beginning this Sunday, May 23:
1. Registration will no longer be necessary in order to attend worship services. Just come.

2. Seating is open—it will be the pew of your choice.

3. Masks will no longer be required for those who are fully vaccinated. That is, those who are two weeks out from their second Pfizer or Moderna vaccination, or two weeks after one shot of the Johnson & Johnson vaccine. Masks will still be required for those in the worship service, ages 3 and up, who are not fully vaccinated. We will trust you on this.

4. Masks will still be required for all adults and children in our Children's Ministry, and for everyone else who is in our children's area, regardless of vaccination status. Our children have not yet been vaccinated, and we continue to comply with CDC guidance and state and local requirements to protect our children.

5. A one-time enrollment is still required before children attend on Sunday mornings and must be completed by Wednesday. We need to know who is coming so that we can make sure we have enough teachers for each classroom.
Enrollment is available on the children's page of the website.