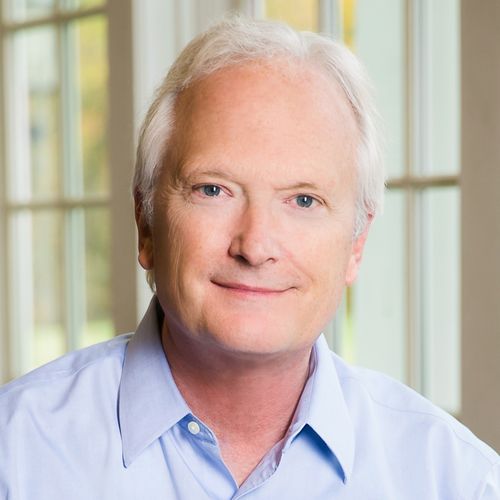 Don Davidson
Senior Pastor
My ministry in Alexandria has been my greatest joy and challenge as it is a unique place with unique opportunities. The pastors and I work together to create & fulfill a vision that moves FBCA forward. God allows me to spiritually guide people as they navigate life through teaching and preaching the Bible. I am also able to do this at a more in-depth level through one-on-one discussions and counseling. At the end of the day, the ultimate goal is to communicate God's love with simple clarity and consistency of life--in a winsome way that draws others to Jesus.

I came to FBCA as the Senior Pastor in 2005, but I have been a pastor since I was 19 years old and earned a Master's of Divinity from Southeastern Baptist Theological Seminary. I truly love all the things that pastors get to do; weddings, baby dedications, baptisms, and even the privilege of conducting meaningful funerals. It is an honor to share the most important moments of people's lives with others. Ask me at any time during the week what I am doing, and I will tell you: "I am getting ready for Sunday". My wife and I do a lot of entertaining, both as an extension of my ministry and simply because we love people.

In addition to my role as a pastor, I have had the honor of serving as president of the Baptist General Association of Virginia (2004), a trustee for the New Orleans Baptist Theological Seminary (1995-2005), and on the boards of Hopetree Family Services of Virginia and Guidestone Financial Resources. All of these roles have led to valuable experiences that have enriched my life.
Roger McGee
Worship & Music Pastor
As a young boy I was encouraged & given many chances to be involved at church. My goal is to offer that same opportunity to the next generation and to give everyone meaningful worship experiences that leave them encouraged and inspired to grow in a relationship with Christ. Though music styles continue to transition, I love music that honors Jesus.... all of it. Planning and leading Sunday worship is one of my favorite things to do, in addition to all of the opportunities we have to host and be involved in many concerts & community events.

FBCA has been home for over 25 years but I'm still a southerner at heart, born and raised in Selma, Alabama. I received a Master's degree in Church Music from Southern Baptist Theological Seminary. The music ministry includes choirs, the orchestra, bands and a technology team and involves over 400 people ranging from preschool to senior adults and we always have a great time together!
Kim Eskridge
Children & Women's Pastor
God has given me a passion for working with children. I love the way they think and learn about God and how they interact with others. The best part of my job is helping children connect to Christ and supporting their parents as they mentor their children in their faith.

A Virginia native, I grew up in Richmond, moved for several years with my husband and family in the military, and then settled in the Alexandria area in 1995. After teaching for many years, I completed a Masters in Church Leadership from the John Leland Center. My ministry at FBCA began in 2003 in the Preschool, and in 2019 I began a position with the Virginia Baptists as Children's Minister in Residence, which has given me many experiences to mentor and continue learning.
My passion is to connect with youth to help them grow closer to Jesus. I have Master's in Christian Education with a concentration in Youth Ministry that I utilize to help kids discover their gifts and how they can be used to glorify God. We want to give them a place to serve, worship God, and a safe place to hang out and learn about their faith. God has used my personal experiences as a teenager to help me identify with our teenagers and help them as they mature into Christian adults. Jesus wants a relationship with them, wants to walk through life with them, and help them learn what it means to love Him and people.

I grew up in Baton Rouge, LA and then went to LSU (Go Tigers!). Although I've been in NOVA for a while now, I am still on the hunt for some real Cajun food! Any recommendations? I love all things sports, I play the guitar (what youth pastor doesn't?) and enjoy doing just about anything outside.
Reed Bernick
Pastor to Young Adults
My goal is to inspire thoughtful, creative, and authentic followers of Jesus Christ, capable of fully engaging the world with the truth of the gospel. An essential step towards this end is developing community, asking important questions, studying and applying scripture. We do this through community groups, Bible studies and our
monthly Forum,
which helps our young adults think through weighty, stand-alone, topical conversations.
I grew up in Virginia Beach and earned a Master's of Divinity and Theology from Princeton Theological Seminary. I truly enjoy mentoring college students and getting to know young professionals as they start their careers & build their lives, whether that's over coffee or in a Bible Study or community group.
Carolyn Jenkins
Senior & Contemporary Adult Pastor
Growing up in Georgia, I always wanted to be a June Taylor Dancer, (aka The Rockettes), but I have found great excitement in church ministry! The theological training I received at Tift College, and continued education at Southern Seminary, was where I began this journey.

I value the worth of ALL people and my passion is to lead them to engage with God, to encourage participation in life and to lead by example. I truly enjoy leading Bible Studies in the broader church community, meeting with those who need prayer, counseling, or to be connected to a community that cares.

In providing activities and trips for Senior and Contemporary adults, we aim to enhance their lives, both socially and spiritually during this stage. Missions activities are also so important. Serving others provides meaning & purpose for seniors & contemporary during these transitional years. I see this group as an important link between the past & the future with great stories to tell that everyone can learn from!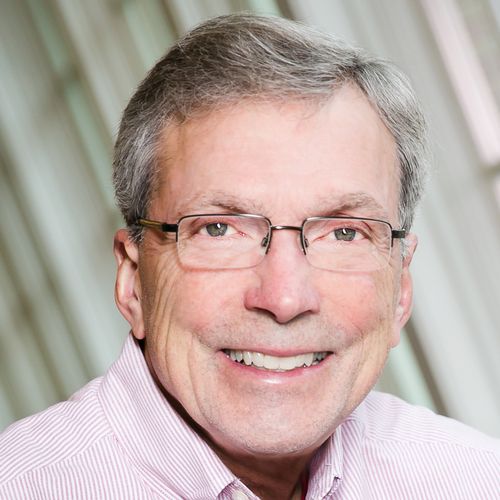 Wayne Jenkins
Pastor for Discipleship & Missions
I am delighted to be a part of the many ways FBCA fulfills The Great Commission, which is to go out and share the good news until everyone has heard! The goal at FBCA is to expand the impact of missions, extend hospitality in and around Alexandria, and to encourage giving to mission efforts around the world. Helping people grow as followers of Jesus begins with understanding God's vision for the church.

To encourage you as you grow in your faith we are continually in search of applicable Bible Studies that offer leader development and equip you the knowledge & confidence to go out and share the love of Jesus. I am also passionate about our Men's Ministry, which helps men grow in relationship with one another and with Jesus through Bible Studies and regularly held events.

I grew up in Macon, Georgia and have a degree from Southern Baptist Theological Seminary. Although I have served in churches all over the south, I now consider myself a Northern Virginian. I serve on the boards of For the Nations DC and a church planting arm of the General Association of Virginia.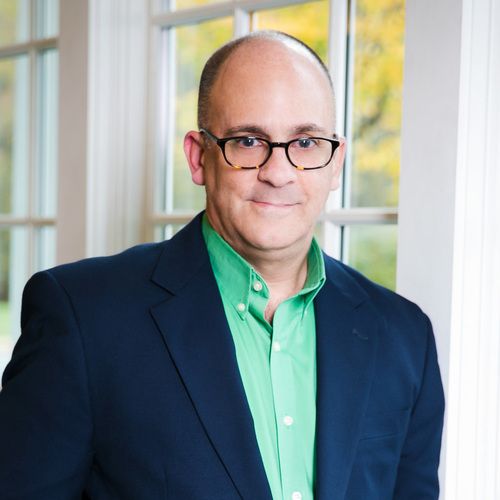 Bob Rhoads
Pastor for FBCA Deaf Congregation
I was born deaf and I grew up in a Christian home in Lancaster, PA. I graduated from Model Secondary School for the Deaf in Washington, DC in 1984 and then graduated from East Carolina University in Therapeutic Recreation in 1989. While I was at ECU, I was involved with Campus Crusade for Christ, now known as CRU & was trained in evangelism & discipleship.

My wife Karen is also deaf & together we have 5 children. Karen and I have been missionaries since 1995, reaching out to Deaf college students and training them for ministry opportunities at Gallaudet University. We were on staff with Campus Crusade for Christ & launched a new ministry called Deaf Leadership Ministries to raise up Deaf leaders for ministry. In 2008, I was able to restart the high school ministry with Deaf Teen Quest at Maryland School for the Deaf in Frederick, MD.

In 2012, the Lord led me to a pastor position with the First Baptist Deaf Congregation, sooner than I thought. God is making the path clearer and brighter than before upon this VISION journey that my wife and I have been on for years. The goal is to better reach out to the local Deaf community for Jesus.